Shipping
We ship color contact lenses worldwide through registered air mail with tracking number . If the customer is willing to send the color contact lenses by Expressed mail or UPS please inform us . We will arrange for you
Location

To

Service

Shipping Cost

Estimated Delivery

Hong Kong

Worldwide (Our customers come from different parts of the world , including USA ,Canada,Middle East, Europe , Australia, Japan ,Singapore, etc. Hong Kong Post office is reliable . If your address is correct , you can get the products. )

E-express to USA(with tracking )

Registered Air Mail to Worldwide ( with tracking number)

Most customers can check the status of the parcels in the website of post office in their countries .

Flat rate: $3/per order ,

(*We upgrade shipping service to e-express to all customers in USA . Its much faster than normal .)

On $40 ,Free Shipping

USA : 6-12 business days (normally its very very fast.)


Canada: 7-12 business days

Sweden: 6-12 business days .

Other : 7-14 days

( Canada and United States : fast shipping . There are 2 examples about delivery to USA . See below pictures . We sent to USA about 7-8days . )

Hong Kong

Worldwide

Expressed Mail Service

US$28/per order (Please choose EMS service in the "Weekly special ". Or indicate EMS in the remarks . Then we will follow up .)

2-5 Business Day

Hong Kong

Worldwide

UPS.COM

US$30/per order

2-3 Business Day
*We are not responsible for your country's customs charges, taxes and duties. But we will write the products as gift and product's value as low as $10 . So Please don't worry about the tax and duties .
Check Delivered Status below) A-Z
Return and Exchange Policy
7 days Exchange Policy
Color contact lenses received within 7 days are exchangeable if the customers think they chose the wrong items and the color contact lenses are not used and the bottles are sealed . In this case , we can exchange the color contact lenses for the customers and the customers should be responsible for the shipping cost .
Customers can also request exchange the color contact lenses if it defecs within 7 days after received . The definitions of defects are as follows:
1.Color contact lens was torn or broken in SEALED bottle
2.Color contact lens was in odd shape in SEALED bottle
3. color contact lenses was expired in SEALED bottle
Color contact lenses are exchangeable under these circumstances. To exchange the products, pleases send us the photo of product to prove the defects. Also Customers should be responsible to the return mailing charge . If we confirm the defects based on the above definitions. We will exchange the color contact lenses .
About tracking of the mail
We will PM the customer after sending the color contact lenses . For the registered airmail , you can check the status of the post . If you register account in our website, you can log in and check the status of the post faster .
The following is an example of a customer from USA .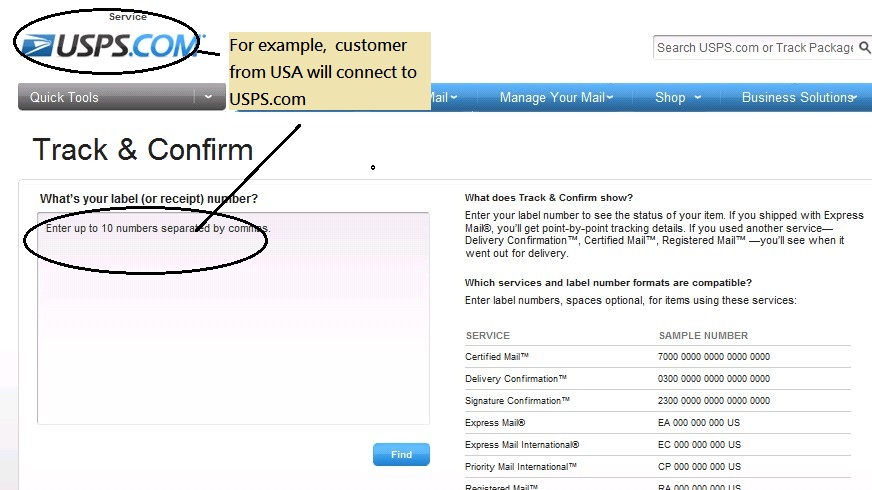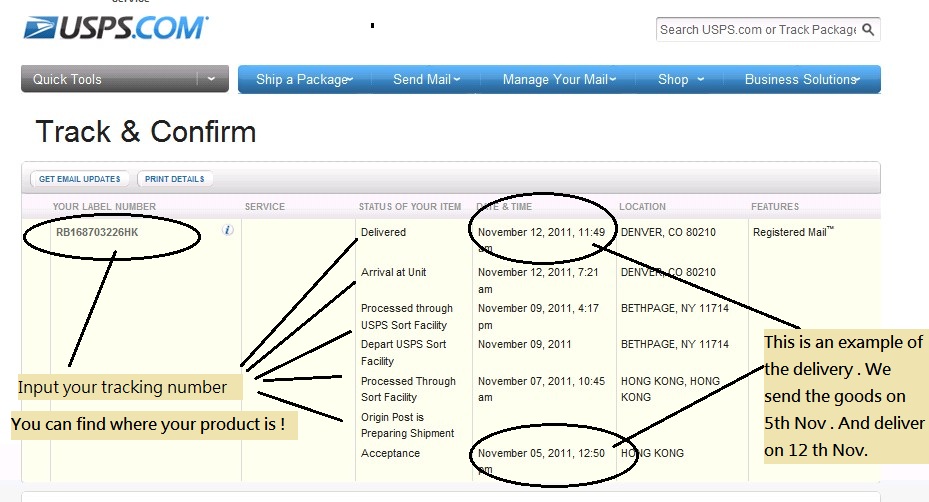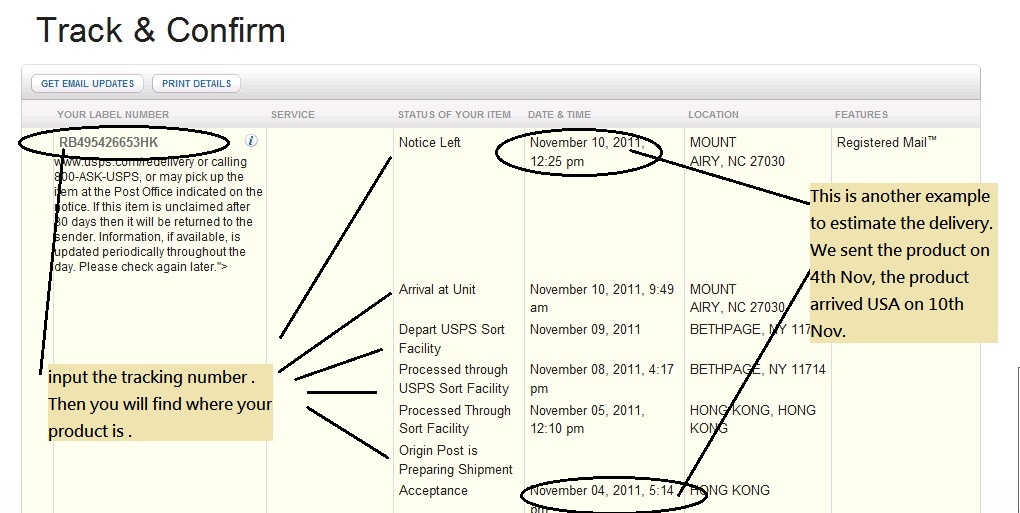 For checking the status of the order , please input your name , email and order number . We will check it for you .
The characters you copied from the image are incorrect. Please try again.